Home >> Fluff Love Community >> About Us >> Meet the Professors!
Holly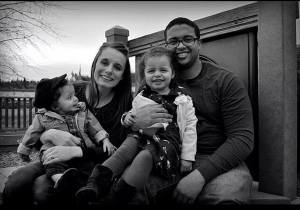 Holly is a stay at home mom to three tiny terrors, Amaya (3), Azrael (19m) and Briar (7m). She likes to use a combination of Foca and Kirkland brand Super Concentrate detergent and her favorite diaper is a Grovia All in One in the Poppy print. She has 9 sisters and played Fast pitch Softball & Volleyball all through school.
Jennifer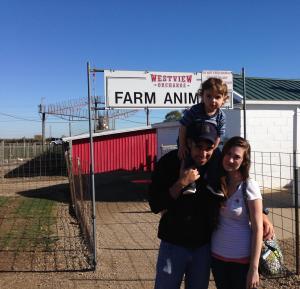 Jennifer is former Nurse Assistant turned stay at home mom to her wonderful little boy, Case (2), and wife to her husband, Casey. Currently living in South Korea. She uses Tide or Gain pods in her prewash, and Liquid Gain main wash. Her favorite cloth diaper is a Applecheeks pocket diaper named Trick or Cheeks! She has a cat named Jeffree, and loves LUSH products.
Fran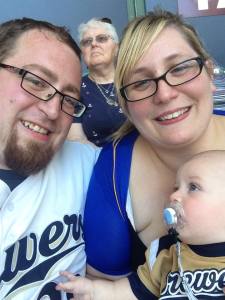 Fran is a CNA and graduate student and mom to one little man, Bentley, who is 8 months old. She holds two bachelors degrees in biology and anthropology from the University of Wisconsin-Madison and is currently completing her thesis work in environmental science and sustainable food systems. She loves tide original powder and her favorite diaper is a Glowbug in the teal cassette tapes print. She loves to read and sew.
Heather v1.0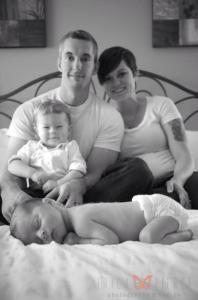 Heather is a stay at home mom to two crazy boys. Rayner was born in February of 2013, and Doran joined us in June 2014. She's a die-hard Gain user, and loves her Samsung HE front loader. Her favorite diapers (because she can't decide on just one) are GlowBugs – Fish & Ships, Stowaway, and Greased Lightning.
Laura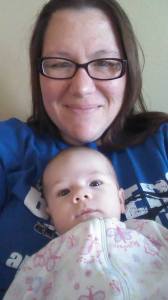 Laura is a stay at home mom to a beautiful daughter, Erin, born Dec 1, 2013. She has a bachelor's in molecular biology and 15 years experience in research (microbiology, genetic, gene expression and cancer). After many poor detergent choices she now uses Kirklands Ultra HE liquid and actually likes her Maytag Bravos. Her favorite diapers are her Imagine prefolds and wool covers by Myecobaby. She loves to hike, camp and go offroading with her husband.
Kelsie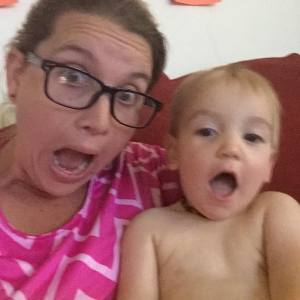 Kelsie is an Air Force Veteran currently working on her degree in Diagnostic Medical Sonography. She is also a stay at home mom to two boys, Noah, age 6 and Abram, 14 months. She uses Tide and loves scent boosters. Her favorite diaper is a Tots Bots Pooper Hero. She also enjoys trips to Target with no kids and drinks way too much coffee.
Heather v2.0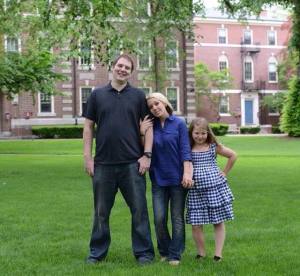 Heather v2.0 is a system engineer and a mom to a 10 year old Kendall and a 4 month old Camden. She is currently working on her network administration degree with emphasis on Cisco Routers. She uses Tide Powder and her diapers are Ragababe and Ella Bella Bum. One fun fact is she plays ice hockey.
Melissa
Melissa is a stay at home mom to three kids: M is 8 years old, C is 6 years old and W is 5 months. She studied political science at Tulane University in New Orleans. She's a Tide powder user with a He Top Loader Hybrid washer. Melissa's favorite diapers are a custom Applecheeks Mrs. Robinson with orange fleece & 6 year old sposoeasy AIOs. You can find her on the soccer field with Starbucks in hand and baby in the Tula.
Stephanie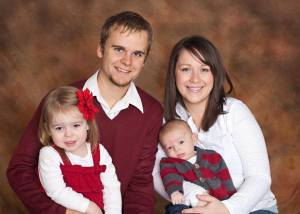 Stephanie is a stay at home mom to two kids, Claire(4) and Jason(2). Her detergent of choice is Gain powder. She got into cloth diapering mostly for the savings and has had great success with "cheapies" like Alva and Kawaii. She dreams of going back to school someday, and isn't sure what she'll major in, but for now she loves just being a mom and wife to her awesome, supportive husband. Interesting fact about Stephanie is she is the oldest of six kids, two of which are handicapped (one in heaven) so she has a special place in her heart for kids with disabilities. And her husband is one of TEN kids.
Melony
Melony is a mom to one, Grandma to Silas (6 months) and long time Pediatric Nurse. She has returned to her roots of Purex and Tide after many failed CD "safe" adventures. Favorite diapers are Glowbugs, Grovias, Fitteds, wool and all the cheapies!! She sews and makes upcycled woolies, rehabs diapers for The Fluff Love Project, gardens, loves to cook, and loves to do laundry in her Cabrio "snowflake" washer.
Krystal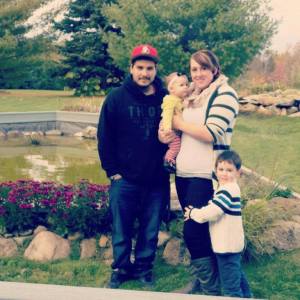 Krystal is a stay at home mom of two little humans, Noah (3) and Keelie (7m). She isn't very loyal to any detergents, her favourites are Tide powder, Gain Apple Mango Tango liquid and Oxydol with Biz powder… ALWAYS with Calgon! Her washing machine of choice is a 5 gallon bucket and a plunger, very low tech! Hand washing is surprisingly not as hard or daunting as she had first assumed. Attended Georgian College for Police Foundations when she was 18 and would love to go back to school for Nursing/Paramedic. Her favourite cloth diaper is by far GroVia AIO in Citrus, with Rumparooz in Preppy and AppleCheeks Trick or Cheeks being close seconds! She is the first Canadian "professor", which has earned her the nickname 'Canada' and she spends way too much at LUSH!
Kinsey Marie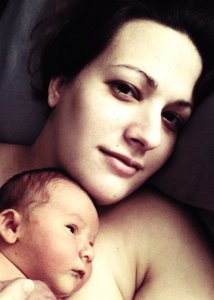 Kinsey has a son named Soren and 2 Boston Terriers. As an English Literature major, she enjoys great writing and great wine, so it's a good thing her husband is a professional winemaker. When she's not chasing around her toddler, she's helping babies have clean diapers or running her Jamberry business. Kinsey's favorite detergent is Gain Apple Mango Tango, and her favorite diapers are Glow Bugs. Kinsey has been to 14 different countries; traveling as far west as Hawaii and as far east as Hungary, and once upon a time, she spoke French.
Cecily
I'm Cecily, a WAHM of 4: Naomi (7), Mischa aka Toddlersaurus (3), Rolan (1), and newborn Gideon. My detergent of choice is Tide Ultra powder. My favorite diaper is Applecheeks' Trick-or-Cheeks. Fun fact: I'm 4'9″.
Jill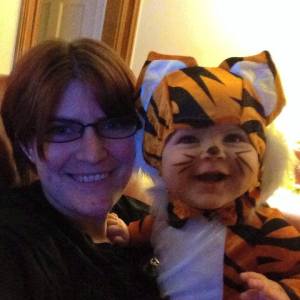 Jill is a high school English teacher with a degree in English Education from Kennesaw State University, and most importantly, mom to a baby girl. She loves Foca detergent and her favorite cloth diaper is a Blueberry Deluxe Pocket in the Dino Party print. She also loves country music and reality TV.
Danica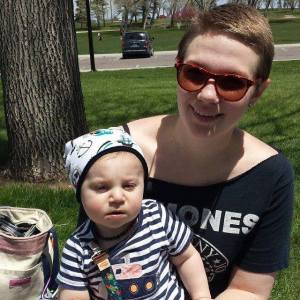 Danica is a SAHM to an 18mo boy named River, currently living in Cheyenne, WY and originally from Omaha, NE. She had originally planned to cloth diaper from the beginning, but River was born with severe complex congenital heart defects and craniosynostosis. He was delivered at Children's Colorado and spent his first two months in the Cardiac ICU and Cardiac Progressive Unit there, with many additional stays of varying lengths. To date he has had three open hearts, one cranial vault repair and orbital advancement (skull surgery), a g-tube placement, and a g-tube removal. His first year was very atypical, but he is currently thriving (with one more open heart planned for next year).
Danica started cloth diapering River after his skull surgery around 9mo, once she knew he would be out of the hospital for a while. They first started off with gDiapers as a way to transition to cloth and still be able to use disposable inserts at times. After a few months of saving up money, decided to switch to full time cloth with China cheapies. Those pocket diapers are still a staple in her stash. She has since slowly expanded her collection to include fitteds and hybrid fitteds, several different brands of pockets, and soon some AIOs when her co-op order comes in. Hybrid fitteds are her favorite diapers in general, especially paired with a wool cover at night for her heavy wetting toddler. Her (recently acquired) unicorn is a Goodmama fitted in Just A Little Trunk.
Danica alternates washing in her mom's and sister's old school top loaders with Foca + borax + Purex crystals, and River's dad's HE front loader with Sun w/ Oxi + borax+ Purex crystals, as the coin op HE top loaders at her apartments are fairly useless and unreliable. She also has a serious soft spot for both Tide Sport and Gain Apple Mango Tango. She joined on with Fluff Love as an admin in early October of this year and is excited to see all of the ways in which the group continues to expand and evolve.
Jen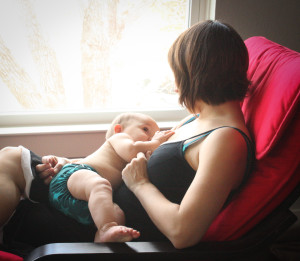 Jen is the resident data geek at Fluff Love. She has a master's degree in public policy with a focus on statistical analysis, and works as a data analyst and policy wonk. She's married to the nicest guy in the world and has two sons, aged 7 and 9 months. Her favorite diapers are hemp flats, Blueberry Simplex, Chelory, and her Padded Patootie Doctor Who AIO. Even though she's a PTA mom and cloth diaper addict, she still likes to get in the middle of punk rock mosh pits. In her 20s, Jen owned 45 pairs of underwear so she could avoid laundry at all costs, and is somewhat surprised to now be an expert on the topic.