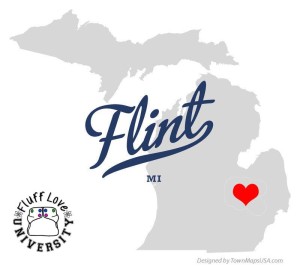 #SafeDiapersForFlint    #SaveTheBabyButts
In light of the tragedy that's been occurring in Flint, MI for some time now, it has come to our attention that caretakers have been washing cloth diapers in the contaminated water. This poses several risks to the babies wearing them and the diapers themselves. If you are a cloth diapering parent affected by this, please fill out this form so we can follow up with you to ensure your needs are met.
Concerns:
1. The contaminants themselves. Along with the unknown health risks they pose especially considering the sensitive area cloth diapers touch, we are hearing reports of horrendous rashes, lesions, sores and wounds.
2. Open sores and rashes increases the risk of unknown contaminants and lead to enter the blood stream.
3. The lead itself makes it difficult to clean and builds up in fabrics.
4. The lead exposure itself poses a concern.
5. The contaminants and high lead content is wreaking havoc on diaper fabrics and we have been receiving reports of dramatic increased wear.
And more…
At the contaminant content rate there is no known wash recommendation that would ensure the diapers would clean properly and there is little direction given by the CDC or WHO especially regarding these circumstances. At this time it is our official recommendation not to use cloth diapers washed in this water until the water is safe for drinking.
This poses a GREAT hardship on the cloth diapering families of Flint, MI. We are here to offer advice and support! We recommend these families:
Discontinue the use of cloth diapers that have been washed in the contaminated water.
If you have the ability to wash elsewhere going forward, please acquire a fresh, *clean* stash.
If you are unable to wash with clean water please use disposables until the water is again safe for drinking.
Resources for washing with clean water:
Use a friend or relative's home.
Reach out to your local community to find a neighbor with clean water that will allow you to wash diapers at their home.
Handwash using bottled water. For instructions visit our page, Hand Washing Cloth Diapers.
Use a neighboring Laundromat with clean water:
If you need assistance establishing a *clean*, uncontaminated stash or have diapers you would like to donate, please reach out to one of the following nearby diaper banks. Please see the notes for each as not all are able to provide diapers and/or accept donations.
*Ava's Cloth Share: A cloth diaper loaner program in Flint, MI – diapers available for loan
Melissa Ann
1081 Lake Park Circle
Grand Blanc, MI 48439
*TRFCDC-Ann Arbor – diapers available for loan and distribution, able to accept diaper donations (cloth and disposable)
ATTN: Brooke Bala
2277 South Grove Street, Unit 714 South
Ypsilanti, MI 48198
*Share The Love
For diaper donations – email Cloe Walker-Rye at cloe.alyssa@gmail.com 
For loaner diapers – email sharethelove@cottonbabies.com to request an application. When the application is emailed back, include ATTN: Cloe Walker-Rye Almont, MI in the subject line.
*Bree O'Malley: Fluff Sewing Admin and local CD class instructor – able to accept donations and distribute disposable diapers
O'Malley's Galley
ATTN: Bree/Denny
1595 South Ortonville Rd
Ortonville, MI 48462
*Byron First United Methodist Church – able to accept cloth and disposable donations
101 S Ann St.
P.O. Box 127
Byron, MI 48418-0127
*H&R Block – able to accept cloth and disposable donations
200 South Washington
Oxford, MI 48371
*The Birth House – able to accept cloth and disposable donations
1128 S Linden Rd
Suite 10
Flint, MI 48532
If you find yourself needing to switch to disposable diapers and are unable to afford the expense, please reach out to those listed above who are able to distribute disposables. We are also trying to work with some of our contacts in the disposable diaper market to obtain some assistance and hopefully will have more details soon.
What Fluff Love is doing to help:
At this time we have purchased a contaminated stash from a Flint mother (replacing her diapers with new which she will be able to wash elsewhere going forward). Once the diapers arrive we will be teaming up with Lead Safe America Foundation to test the diapers. We hope to determine the severity of their contamination post wash and begin to experiment with ways to strip these diapers of contaminants. Once an official Fluff Love directive can be determined for stripping these diapers the information will be shared with Flint Locals to safely clean their contaminated diapers. We will also continue orchestrating relief efforts for cloth diapering parents in the area to ensure all babies have safe and clean diapers.
What YOU can do to help:
Please consider sending donations to one of the above diaper banks. They will accept not only cloth diaper donations in good condition but there is a desperate need for disposable diapers in this situation. Every baby deserves to wear clean and safe diapers. There is also a need for disposable and cloth wipes, as well as diaper rash ointments to aid in the healing of sore bums. Thank you for your consideration! (Tip: Amazon Prime can be used to ship directly to a diaper bank)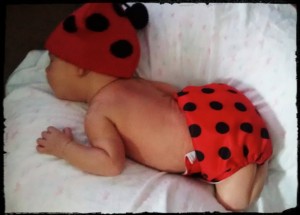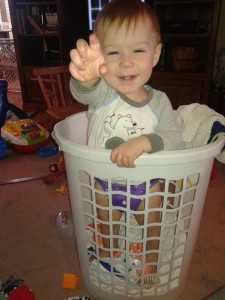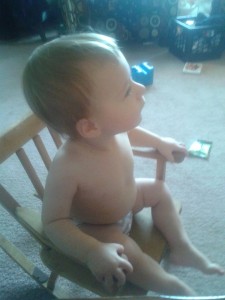 For more information on the situation in Flint, here is a current article by the Detroit Free Press.
Photo Credits: Flint, MI Parents 1. Melody D. 2. Angela P. 3. Angela P.